DC Servo Motors and Tachogenerators
This range of compact servo motors has been designed for general servo-drive applications where accuracy, reliability and high power/weight ratio are vitally important. The motors continuous torque range from 0.4 Nm to 8 Nm. Provision is made for mounting tachos, encoders, resolvers and other positional feed back devices. Frameless 2 and 4 pole DC tachogenerators are available in varying back EMF voltages.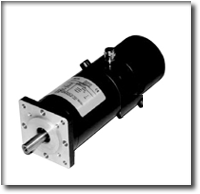 Machining
AST offers on-site machining in a high tech 15,000 sq. ft. facility with production capabilities to provide precision machining, milling, turning, fabrication of sheet metal parts, and complete machine assembly for your manufacturing needs.

Great pride is taken with a dedicated emphasis on excellence from TQM, SPC, CAD, CAM programming and tooling concepts to in-house quality and product requirements of our customers. Your quality needs are never too small. We maintain the highest quality assurance system and is in strict conformance or exceeds the requirements of MIL-I-45208A, ANSI-Z540 and ISO 9001.

For more information click here